Getsemaní, a unique place for your vacation in Cartagena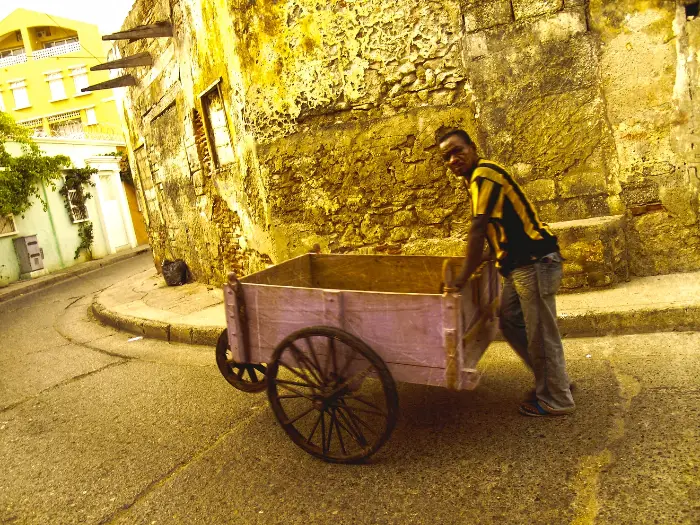 Now that you are on vacation, we invite you to live a unique experience during these days of great joy and color.
If your destination is Cartagena, your best option is Monaguillo, a hotel in the heart of the historic neighborhood of Getsemaní, which offers you the tranquility and service of a boutique, with the advantage of being located in a neighborhood where you can integrate into the life of neighborhood.
In addition to this fantastic opportunity to integrate with the people of Cartagena, Getsemaní offers you a wide cultural agenda of its own and organic. That is why it is not strange for you to find a recital, concert or play in its emblematic Plaza de La Trinidad, the central axis of neighborhood life and for a couple of years now, an interesting gastronomic and entertainment offer.
Within the square you can find the only taquería whose chef or taco maker is 100% Mexican. With El Güero Tacos Bar, you can enjoy true al pastor tacos with that unique flavor of Mexico City or Puebla, but without leaving Colombia. Accompany them with some very cold micheladas from the house, with chili and lemon salt, among many other options. You can also try that unique flavor of Mexican food in their pizzas.
The atmosphere also reminds you of all Mexican culture, such as wrestler masks that you can wear while you wait for your plate or watch the World Cup games, with incredible promotions.
The Güero Tacos Bar shares a colonial building next to the Casa del Ron, a fantastic place to feel the flavor of the Caribbean with fresh, unique, and classic cocktails. It has live music on Fridays and Saturdays, with a luxury orchestra that feels the sound of the Caribbean in its blood and that will make you move your skeleton, regardless of whether you know how to dance or not. His power is beastly! Here, be sure to try all the world liquor brands or a local one that is surprising everyone, such as Ron Gobernador, who has just won the gold medal this year, with his Extra Añejo 12 Years, the Stuttgart International Spirits Competition , in the Millennials Award Best Rum category.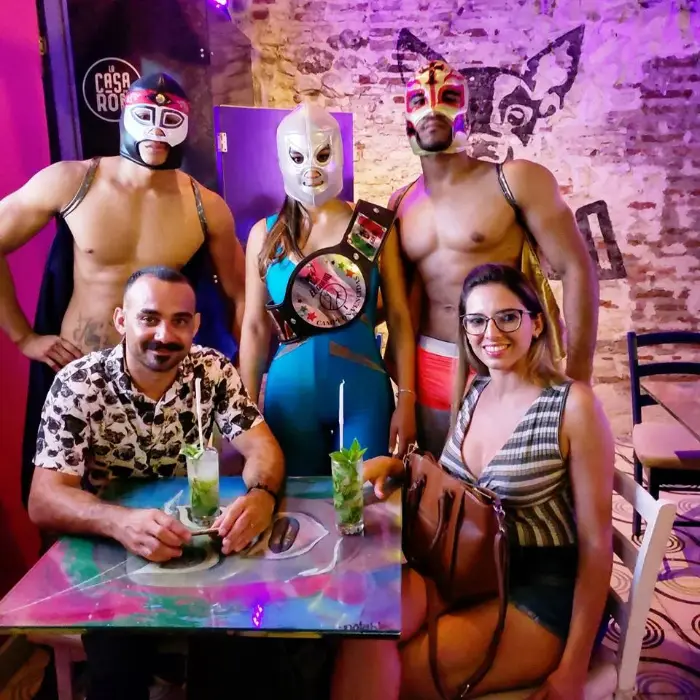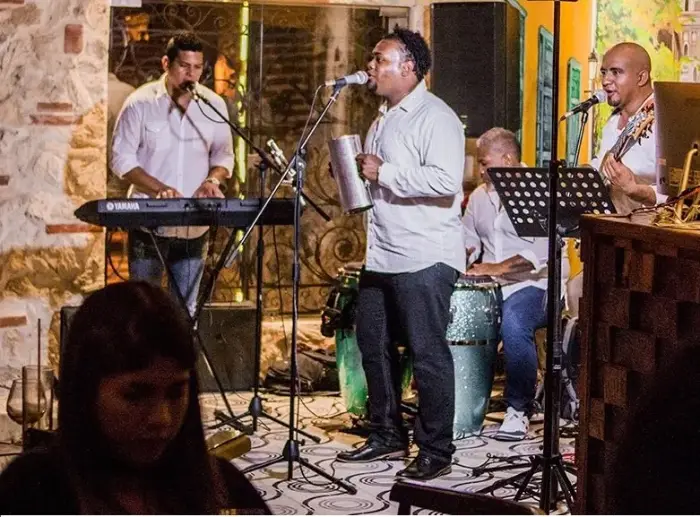 The neighborhood also has more elaborate dining options. If you like haute cuisine and try dishes that combine the best of classic international cuisine with local flavours, then we recommend Clero Restaurant, located on the corner of La Media Luna street, with La Sierpe street, also in the gethsemane heart A dish that you cannot stop trying is its fine loin. They serve you angus tenderloin medallions on a mirror of beetroot and sherry, accompanied by vegetables from the garden, sautéed with Creole chimichurri. Delicious!
If you travel to Colombia, come to Cartagena and be sure to stay in Monaguillo, visit Getsemaní, and eat at El Güero Tacos Bar and party at the Casa del Ron. You will surely not regret it!